Are you a creative person who wants to start a business? Are you an entrepreneur who is interested in culture? Klump culture incubator is made for you!
Start a business – get support from Klump
In Alby, Botkyrka, you will find Subtopia's culture incubator Klump, which specializes in helping people who want to start a business in the cultural, creative, and social entrepreneurship industries. This means anything from being a dance teacher, to an app developer, musician, artist or health coach. Not sure if you fit the bill? Send us a message.
Membership and all activities in Klump are free of charge.
A member of Klump gets:
Coaching
Together with Klump's coach Martin Q Larsson, you decide on an approach based on where you are in the development of your company. Klump has developed a method for coaching where knowledge and passion are the basis. You do not need to have a business plan and budget ready when you become a member of Klump.
Office space
All Klump members have free access to the open office landscape in Klump whenever it suits them. This includes WiFi, printer, lunch room and colleagues. You can also rent Subtopia's conference rooms at a subsidized price.
Education
There is a lot you need to know when starting your own business. Maybe you are a fantastic craftsman, but you have no idea how to make a website to tell people about your business? That is why Klump offers workshops in various subjects for its members.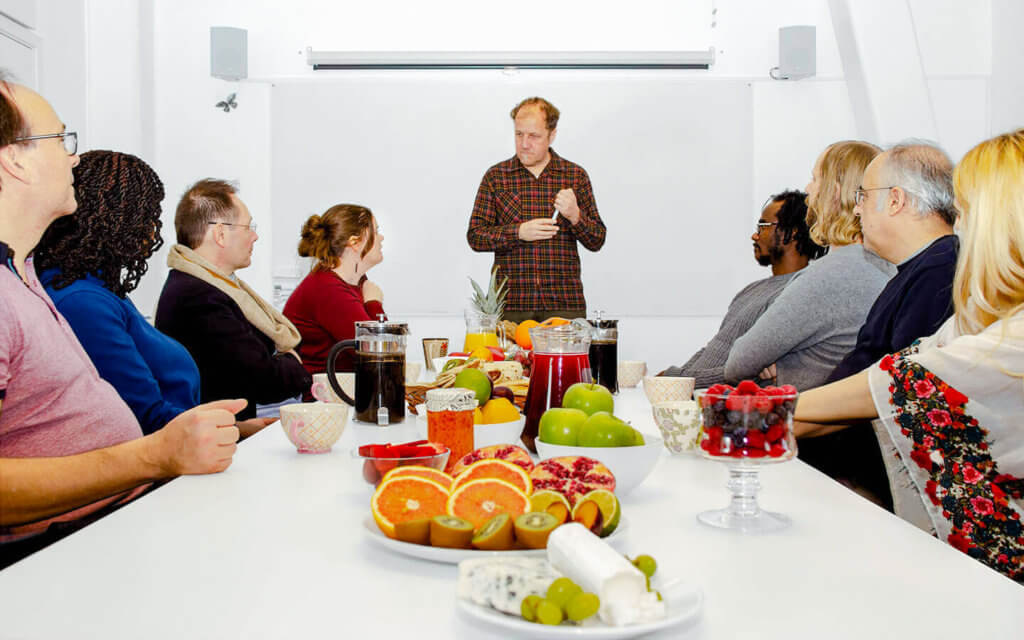 Networking
When starting a business, it is important to be able to discuss, be inspired by, and share thoughts with others in the same situation. That is why Klump hosts regular meetings for all members. Often accompanied by a lecture of interest.
How to become a member of Klump
Register your interest in becoming a member of Klump by filling out the form below
You will be contacted for a first meeting
Together with Klump's coach, you will decide if Klump is right for you
You become a Klump member for as long as you need to start your business
Klump members share their stories
Registration of interest