Urban konst / graffiti
Many forms of artistic expression are represented at Subtopia. In recent years, urban art has come increasingly to the fore. There is an interest in as well as a need for places that make space for new art in unexpected settings in Sweden. In Subtopia we have two walls for art; an indoor art gallery and an outdoor art gallery, with artist from around the world.
Art Walls
There are two art walls at Subtopia. In 2012 The  Subtopia Wall was inaugurated as a joint initiative with Graffitifrämjandet. The wall is 70 metres long and will be opened when requested. It is administrated together with Studiefrämjandet (educational association) and Graffitifrämjandet (graffiti art association).
Since 2014 there is also a smaller wall in Subtopia called Lilla Subtopiaväggen. It is situated close to Subtopia's main entrance, Rotemannavägen 10 in Alby. Lilla Subtopiaväggen is open on the weekends due to ventilation problems but our aim is for it to be open at all times. Map and directions you find here.
Contact for Requests
The Subtopia Wall is located in the Hangaren Subtopia area (Albyvägen 38 in Botkyrka): map and directions.
If you are going to paint for the first time, take a look here: www.graffitiframjandet.se
Art on the wall
A video from the inauguration of The Subtopia Wall: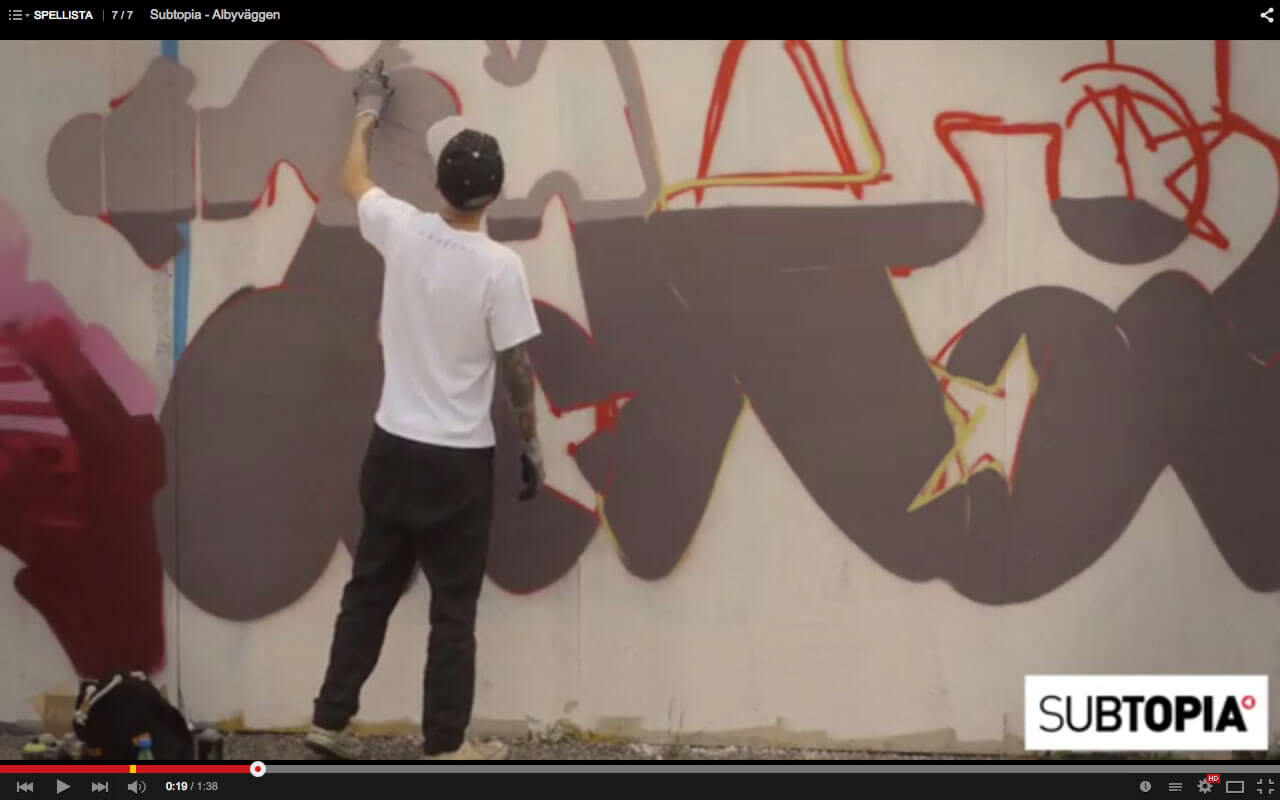 Artists at The Subtopia Wall: